Free shipping on orders over $ 150
A USED SADDLE FOR EVERY RIDER
List of products by brand Meyer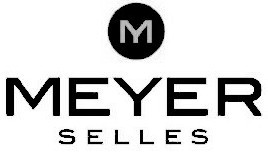 From the strength of their considerable experience of the equestrian world, Jean-François Meyer and Emile Goré designed the Meyer saddle in collaboration with veterinarians and top riders, in particular Phillipe Rozier and Eric Navet. This saddle resolves the problems previously encountered in adapting the saddle to the equine back.
Unique and innovative, Meyer saddles are the subject of permanently ongoing research. The design of the tree, and the shape and positioning of the panels allow total freedom of the horse's shoulders and maximum comfort in the withers. Wide and high support frees up the spine. This design creates optimum conditions for proper functioning of the horse's back.
For riders, it provides comfort, technique, and balance.
It is appropriate for pleasure and competition riders who are concerned with the well-being of their horses.
Meyer saddles are made in France with French leathers and trees. The models are registered in order to guarantee their technical advantage.